As the pace of Tech-enabled change accelerates, 'disruption' and the risk to traditional business models has become a key concern for the C-level suite globally.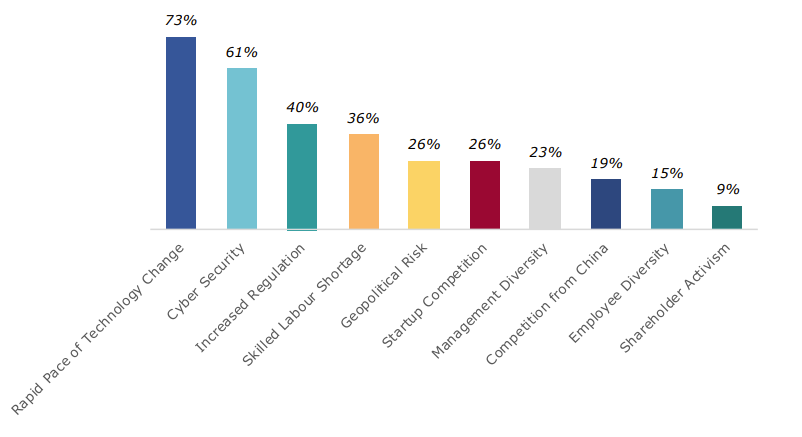 Many corporates are responding to this by making Technology a priority in their strategic decision-making processes. This has a couple of consequences:
Non-Tech corporates are looking to add critical technology capabilities via M&A.
Tech companies are leveraging solid demand growth and low funding costs to pursue their own M&A agendas. These are usually aimed at acquiring new technologies or customer bases, and consolidating fragmented industries.
Both factors have led to disproportionally strong interest in European Tech from an M&A perspective. The European Tech sector is the 8th largest sector in the EuroStoxx 600, making up ~4% of public equity market cap. This is meaningfully smaller than its US counterpart, where Tech is the largest sector in the S&P500 with a weighting of ~25%. This is no surprise as US Tech includes many global leaders such as Google/Alphabet, Apple, Facebook, Intel etc.
In M&A, Tech 'punches above its weight', as
in 2016 & 17 it was the sector with the largest M&A volumes globally
in Europe, Tech is the third largest sector, compared to 8th in public equity market cap terms
Both data points support our view of disproportionately high interest by corporates and private equity investors in the sector.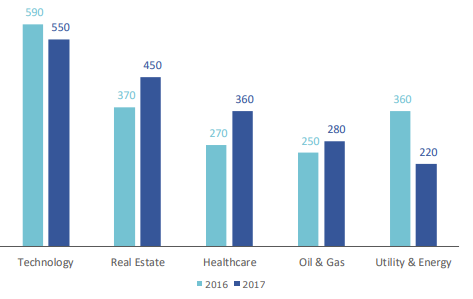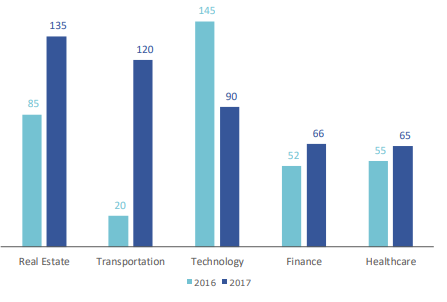 In terms of sub-sectors, most Tech M&A activity has focused on Software and IT Services. Together both typically make up 50-80% of M&A deal values. In Hardware, Communication Equipment/Networks and Semiconductors are the only sub-sectors with meaningful M&A interest.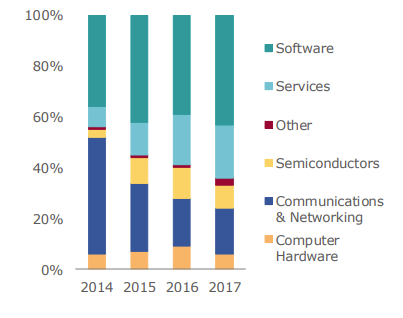 Would you like to know more about current market trends?
Discover the Market Context Expertise section.