Digital health technologies use computing platforms, connectivity, software, and sensors for health care and related uses.
These technologies have a wide range of applications, ranging from general wellness to medical devices. They can be used as a medical product, in a medical product, as companion diagnostics, or as an add-on to other medical products (devices, drugs, and biologics). They could potentially be used to test or create medical devices.
Mobile health (mHealth), health information technology (IT), wearable devices, telehealth, and personalized medicine are all examples of digital health.
Through data access, digital solutions are providing clinicians with a more holistic perspective of patient health and allowing people greater control over their health. Digital health has the potential to significantly improve medical outcomes and efficiency.
These technologies have the potential to empower consumers to make better health decisions and provide new options for aiding prevention, early identification of life-threatening diseases, and chronic condition management outside of traditional health care settings.
Digital health technologies are being used by providers and other stakeholders to:
Reduce inefficiencies
Improve access
Reduce costs
Increase quality, and make medicine more personalized for patients
Patients, health care practitioners, researchers, traditional medical device sector firms, regulators, and mobile application developers, are some of the stakeholders in digital health activities.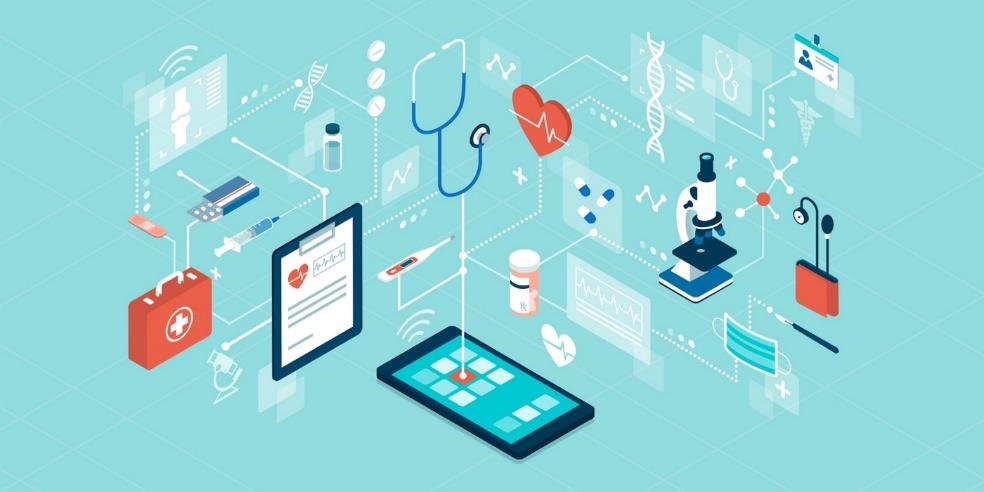 Smartphones, social networks, and internet applications are changing not only how we communicate, but also creating creative ways for us to monitor our health and well-being and providing better access to information.
These developments are bringing people, information, technology, and connection closer together to improve health care and outcomes.
Digital technology has been driving a change in health care, from mobile medical apps and software that assist clinical decisions doctors make every day to artificial intelligence and machine learning. Digital health tools have enormous potential for improving our ability to effectively detect and treat disease, as well as improving individual health care delivery.