Within non-cash payments, ecommerce transaction values should continue to show the strongest growth.
This is due to the healthy outlook for underlying ecommerce sales. Despite several years of strong growth, Ecommerce penetration is still only 10% of total retail sales globally. This implies continued runway for ecommerce retail sales and in turn payments going forward.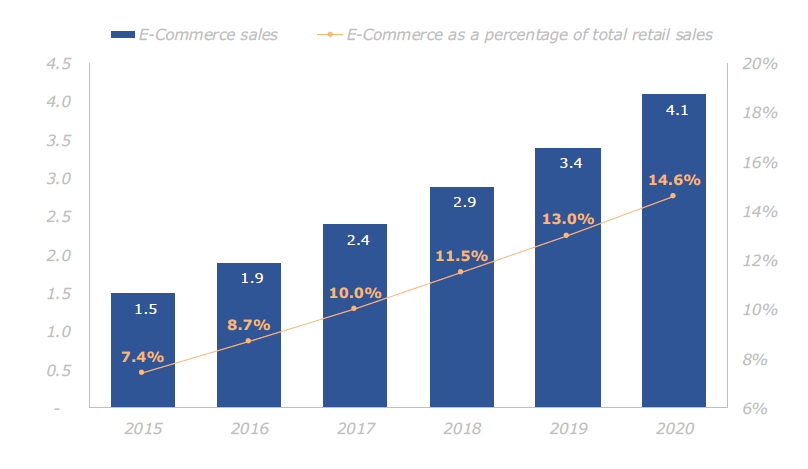 Even in markets with high ecommerce penetration, such as the UK, China and South Korea, online still makes up <20% of retail sales. Across Europe there is a wide range, while most Emerging Markets sit well below the global average.
The generally still modest penetration of ecommerce suggests more growth runway ahead, as the principal attractions and advantages of online shopping vs offline remain compelling. Below we show that these are largely based on convenience and better/lower pricing. Although offline retailers have 'gotten the message' and are aiming to improve the 'brick & mortar' shopping experience, we believe it will be difficult for the retail world to slow the structural shift from offline to online shopping.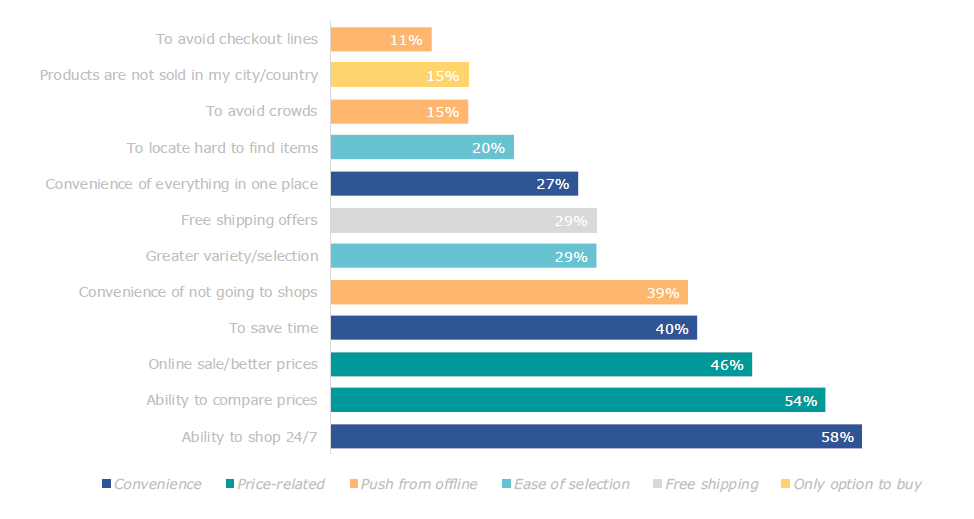 The attractions and benefits to consumers of ecommerce are universal, and hence growth in ecommerce transactions and related payment processing should remain strong globally. Below we show that ecommerce transaction growth should stay in the mid- to high teens %, with an expected CAGR of ~18%.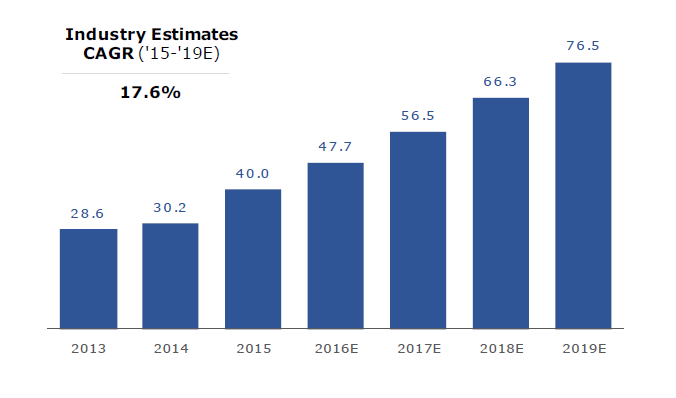 This secular and accelerating from offline to online/ecommerce is well understood by investors in public equity markets, who have been 'marking up' ecommerce assets, while the traditional retail sector has underperformed.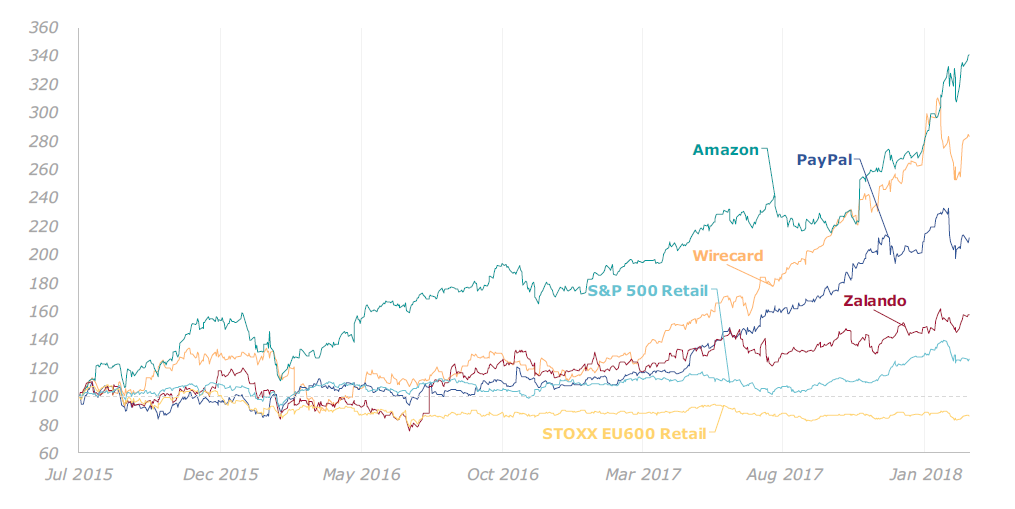 As a consequence, the valuation gap between traditional retailers and ecommerce focused companies has widened materially.
Within the shift from offline to online, Ecommerce is also moving from PC's to mobile devices such as tablets and smartphones. Data from global payments company Adyen shows that mobile devicebased ecommerce has been growing steadily as a % of total ecommerce for years. At the end of 2017 it has, for the first time, surpassed desktop/PC-based ecommerce.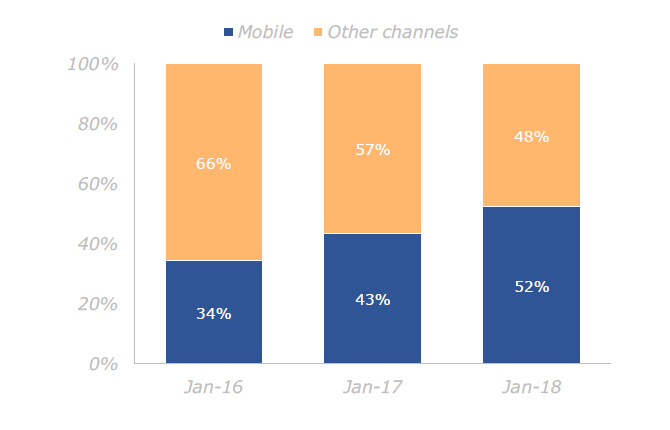 This trend is further cemented by higher expected growth in mobile-based transactions compared to overall ecommerce going forward.